Disclaimer:entry ini bersifat provokasi(memang sengaja tehee). jadi harap tenang ketika membacanya,jika rasa mahu karate laptop,bawak mengucap.
Dah lama rasanya tak buat entry Perbahasan Hari Ini. Last entry sebegini boleh refer
di sini.
Jadi kali ini mari kita sama-sama mencungkil sebuah topik hangat yang dibincangkan oleh para gadis sejak kebelakangan ini; perlukah semua lelaki menjadi Bruno Mars?
Untuk yang tinggal di bawah tempurung ini ialah Bruno Mars;
OK tipu. Memang tak membantu pemahaman topik dengan grafik sebegini.
This is the actual Bruno Mars.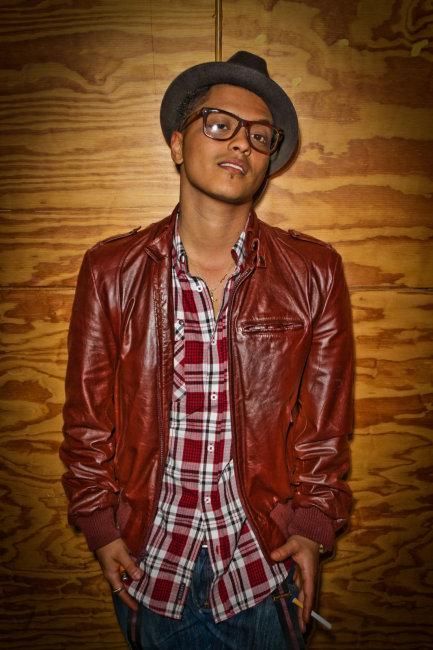 Seperti yang kita tahu Bruno Mars ini sungguh berbakat. Baik budaknya. Lagu semua sedap-sedap. I wont deny,songs like Just The Way You Are dan Grenade are both in my playlist. The songs are good except that his lyrics is setting a standard men everywhere are failing to reach. Macamana nak capai standard,catch a grenade,jump in front of a train etc. Gila.
Its ridiculous. Really. For instance, dalam lagu Just The Way You Are. Lirik lagu yang menggambarkan betapa bagi beliau teman wanita beliau itu sungguh perfek sehingga tak perlu ubah apa dah. Kalau bulu hidung terkeluar sekalipun takpe,sebab memang dah perfek. Well,senang la cakap bai awek rupa model macamni;
Cuba ganti model dengan Halimah Jongang. Komfem tak lalu nak nyanyi. Lagu Grenade pulak typical lautan-api-sanggup-kurenangi type of song.
Bruno Mars ni kan artis jadi memang untuk melariskan lagu beliau di samping muzik yang indah perlu disertakan dengan lirik yang membuai perasaan. Dia tahu apa yang wanita nak dengar,jadi itulah yang dia tulis dalam lirik.
Dalam dunia sebenar cuma Tuhan,Bruno Mars dan ex girlfrens beliau saja yang tahu sama ada beliau benar-benar lelaki jiwengs atau biasa-biasa saje. Jadi adalah bangang bila anda menulis komen sebegini;
Seriously,mula-mula almost every girl wanted a vampire boyfriend. Lepastu Korean pulak and now they want Bruno Mars. What's next? A Korean vampire who can sing like Bruno Mars?
Sometimes kena terima hakikat boipren anda tak dilahirkan romantis jadi tak perlu expect beliau untuk heret piano tengah highway. Setiap orang ada cara untuk tunjuk keromantisan, cuma kadangkala sedikit subtle.
Hanya kerana kau dikecewakan lelaki sekali dua tak melayakkan kau untuk buat general assumption memang tiada lelaki yang menghargai perempuan di atas mukabumi ni. There is someone out there for you,who will treat you right and make you happy,you just haven't found him yet.
So to write something like 'If every guy was like Bruno Mars,there wont be any break-ups' is like saying 'If every girl looks like Megan Fox,there wont be any break-ups'.
Ouch? Exactly my point.
Tweet